If you find a wild animal who is orphaned or injured, call our Wildlife Admissions Line immediately at

(615) 299-9938

and LEAVE A MESSAGE. PLEASE DO NOT EMAIL, WE MAY NOT GET YOUR MESSAGE IN TIME.
Walden's Puddle provides care and treatment to sick, injured and orphaned native Tennessee wildlife. We are the only professionally-staffed wildlife rehabilitation and education facility in Middle Tennessee. We do not charge for services and receive no federal or state funding at this time.
We are here to help you help wildlife in trouble. If you suspect an animal is orphaned, please observe to make sure its mother is not nearby.
---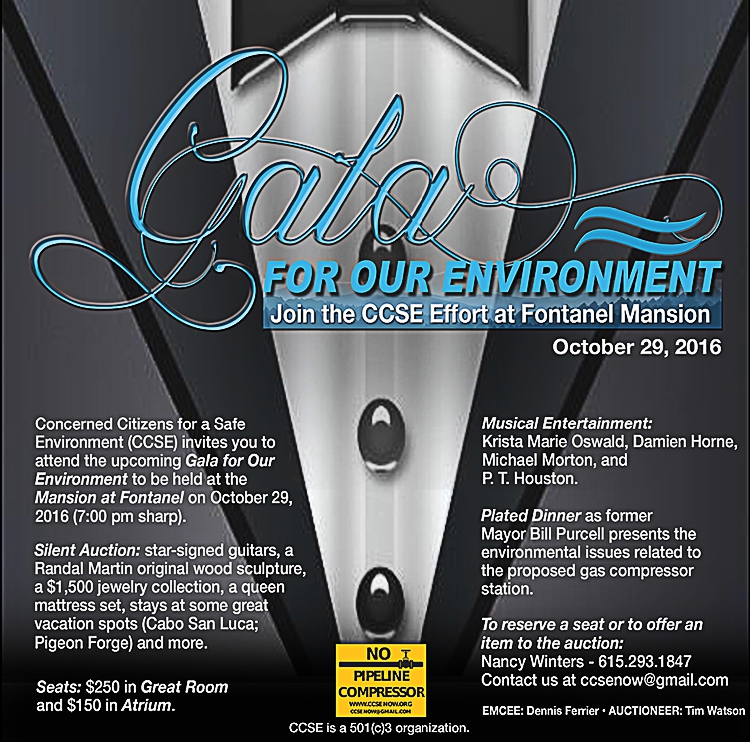 Please support this event to help pay the legal fees to fight against the Gas Pipe-line compressor station being built near Walden's Puddle! We are in Davidson county. This volatile compressor is a huge Concern for all of us in the Nashville area! If you can not attend, a donation would help the cause greatly.
—–Walden's Puddle Board
Concerned Citizens for a Safe Environment (CCSE) invites you to attend the upcoming Gala for Our Environment to be held at the Mansion at Fontanel on October 29, 2016 (7:00 pm sharp).

Silent Auction: star-signed T-shirts, a Randal Martin original wood sculpture, a $1,500 jewelry collection, a queen mattress set, stays at some great vacation spots (Cabo San Lucas, Pigeon Forge) and more.
Seats: $250 in Great Room and $150 in Atrium.
Musical Entertainment: Krista Marie Oswald, Damien Horne, Michael Morton, and P. T. Houston.
Plated Dinner as former Mayor Bill Purcell presents the environmental issues related to the proposed gas compressor station. To reserve a seat or to offer an item to the auction, call Nancy Winters (615.293.1847) or email us at ccsenow@gmail.com
EMCEE: Dennis Ferrier – AUCTIONEER: Tim Watson
---

By Holly Meyer
Nashville Tennessean
7/22/15
The head of Walden's Puddle says the wildlife rehabilitation center in Joelton will be in jeopardy if a natural gas compressor station is built nearby.
Lane Brody, the chief-executive officer for the nonprofit, and another staff member shared their concerns with the Metro Council during a Tuesday public hearing on legislation that could keep the gas compressor out of the rural community. They were among more than 15 neighbors, environmentalists and politicians to raise questions about safety and the proposed station's impact on the environment.
---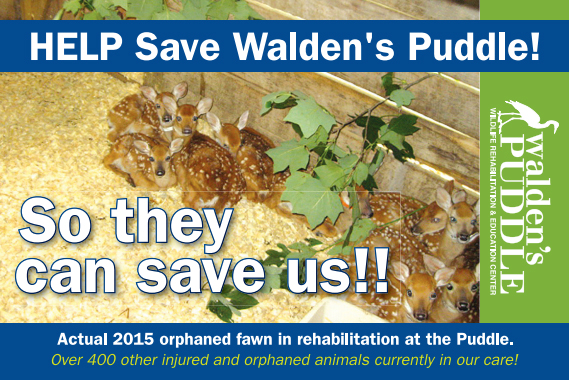 We are the workers and volunteers of Walden's Puddle, middle Tennessee's only wildlife rehabilitation and education center. Every year, we help over 3,500 injured, orphaned and sick animals. We are many of these animals' last chance at life.
Kinder Morgan could take that lifeline away. The company wants to place a gas compressor station right next to Walden's Puddle. It is well documented that these stations produce toxic chemicals, gases and noise decibels that are harmful to humans and animals alike. If the station is allowed here, the pollution and noise will be too much for the already fragile wildlife. We will be forced to close our doors.
---
Read / Download Our Current Newsletter