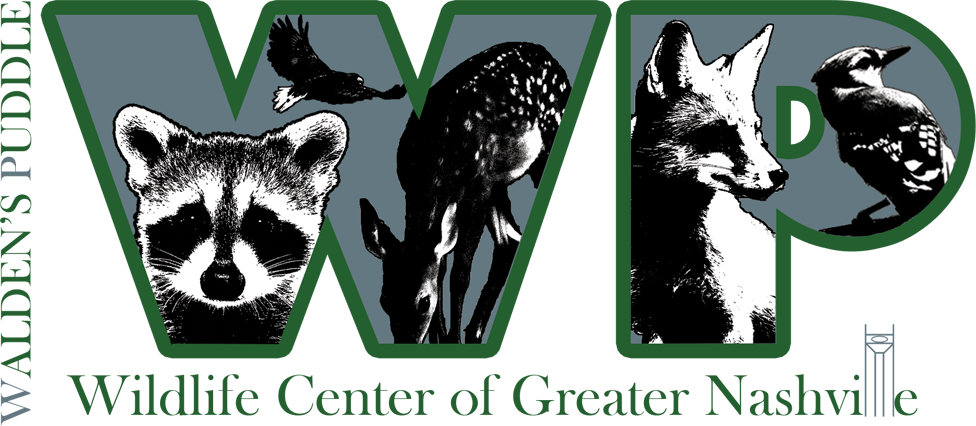 Walden's Puddle provides care and treatment to sick, injured and orphaned native Tennessee wildlife. We are the only professionally-staffed wildlife rehabilitation and education facility in Middle Tennessee. We do not charge for services and receive no federal or state funding at this time. We are here to help you help wildlife in trouble. If you suspect an animal is orphaned, please observe to make sure its mother is not nearby.
Please come and visit us this year at the Nashville Lawn and Garden Show
March 1-4, 2018, at The Fairgrounds Nashville
Please come and visit us this year at the Nashville Lawn and Garden Show. We will be at garden 23 in the Creative Arts building. Meet our staff and our Educational Wild Animal Ambassadors. Enter our raffle and win a new WP hat and hoodie. See you at the show!!
Show Times: Thursday, Friday, Saturday 10 a.m.-7 p.m.; Sunday 10 a.m. – 5 p.m.
Tickets: Adults $12; Seniors $11; Children $2; 4-day pass $25; Wine Fest $13+Show ticket
Tickets available at the door or online
PLEASE HELP BY DONATING TODAY!
If you wish to send us donations, or have others send donations to us, in Memory of someone or in Honor of someone, all you have to do is select one of the many options on our Donate page. You can also contribute through our many partners, who designate a certain portion of funds to help Walden's Puddle help so many injured or abandoned animals. 92% of all donations go directly to the animals.

IN THE EVENT OUR ADMISSION APPOINTMENTS ARE FULL
In the event our admission appointments are full or we are at capacity, please contact these other licensed Wildlife Rehabilitators. Also, please read the related emergency animal care information on this website. Thank you for your understanding.
 (opossums, squirrels, armadillos)
Lou Ann Partington Tullahoma 931-393-4835 (songbird specialist)



Please GO HERE for an extensive list of all permitted Wildlife Rehabilitators in all counties of Tennessee.